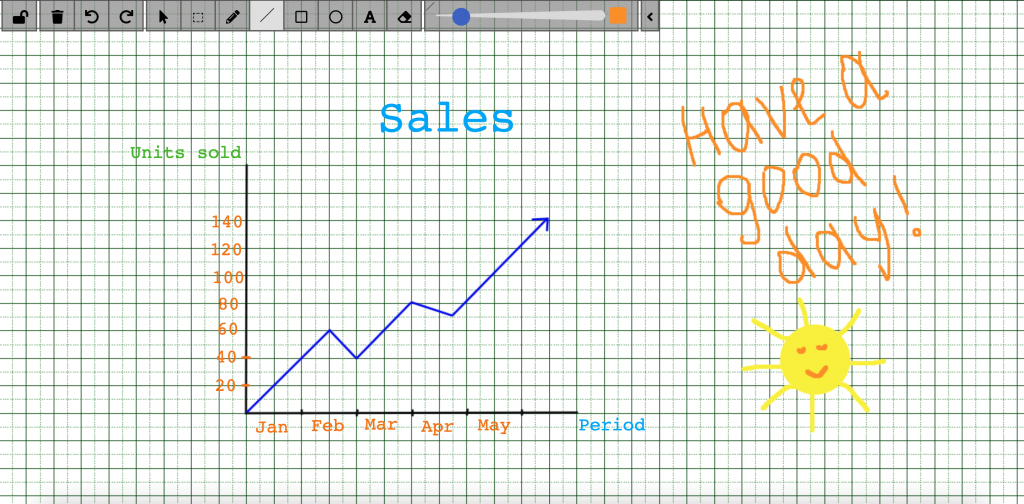 More and more companies are supporting remote work. The use of  whiteboards help you to boost the efficiency of online meetings, facilitate your team activities and improve collaborative processes when working online. 
Online whiteboards allow teams to move their collaborative activities to the next level and increase their productivity. All team members can work from any part of the world on a shared whiteboard and add content, visualize thoughts, write down ideas, explain and teach, and many other things while all the others see what they are doing in real-time and can interact if needed with all the content.
It's a great tool for work collaboration as well as for education purposes.
Today we are happy to inform you that you can integrate the whiteboard feature into your apps with ConnectyCube Whiteboard API and bring the collaboration with your team to the next level.
Use cases
The most popular use cases for using the whiteboard:
Remote meetings

Remote teaching

Sales presentations

Workflows

Real-time collaboration
Technical details 
Whiteboard API allows to create whiteboard functionality and associate it with a chat dialog. Chat dialog's users can collaborate and draw simultaneously on a whiteboard.
You can do freehand drawing with a number of tools, add shapes, lines, text and erase. To share boards, you just get an easy link which you can email. Your whiteboard stays safe in the cloud until you're ready to return to it.
The complete flow on how to create a whiteboard using ConnectyCube Writeboard API can be found here.
Today the feature is available starting from Enterprise plan only. But soon it will also be available starting from all other plans on Shared cloud.
Feel free to check it out and add whiteboard features to your apps.
Have any questions?
Feel free to contact us.
Your feedback is always welcome!
Stay tuned, a bunch of new features are on the go!