Social applications have become number one for everyone across the world. Simple messengers to keep in touch with friends and family, dating apps to meet new people, video calling apps to see beloved when you're far away. ConnectyCube provides all needed features for your audience to be satisfied with the application:
Stable and reliable servers - to achieve the best quality of provided functionality

24/7 monitoring - to prevent any service interruption

End-to-end encryption - for all data security

Up to 12 users in a group calls - to add all friends you wish to see

Video recording - to re-play the most interesting conversations

Possibility to use your own user database - to help developers not 'put all your eggs in one basket'

File attachments - to share pictures, music and other files with friends

User statuses - to see which friends are available for conversation

Contact and black lists - to add/block users you wish or do not wish talk to

Push notifications - to receive updates even if you're not online

Chat bots - to be entertained even if there are not friends online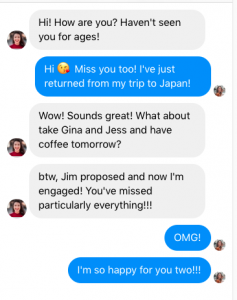 1-1 communication with friends
Discuss news, share secrets, express opinions via secure 1-1 chat with your friends anytime! User statuses, message delivery statuses, contact and blacklists, push notifications and many other features for you application.