Banking
Modern banking projects benefit from online chat service functionality. It increases their customer satisfaction and helps in building more stable relations with customers and maintain their trust in the company.

Add ConnectyCube platform into your Banking project to make it user-friendly and competitive on the market! Our team has strong experience with Banking projects and we offer the following features:
Secure, stable and reliable servers

24/7 monitoring

Cross-platform

End-to-end encryption

Possibility to use your own user database for authentication

Chat admins

Message self-destroy feature

Push notifications

Content moderation tools

Contact list

Black lists

Chat bots
Use Cases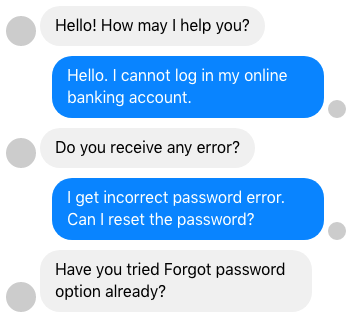 Customer support
It has become a standard for all modern banks to have online chat support. Your customers will appreciate faster resolution of their issues.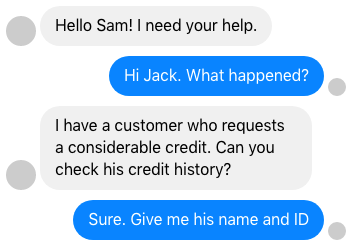 Internal communication
Improve your team's performance and their response time. Your team will be able to respond faster to customers' requests with faster communication between team members.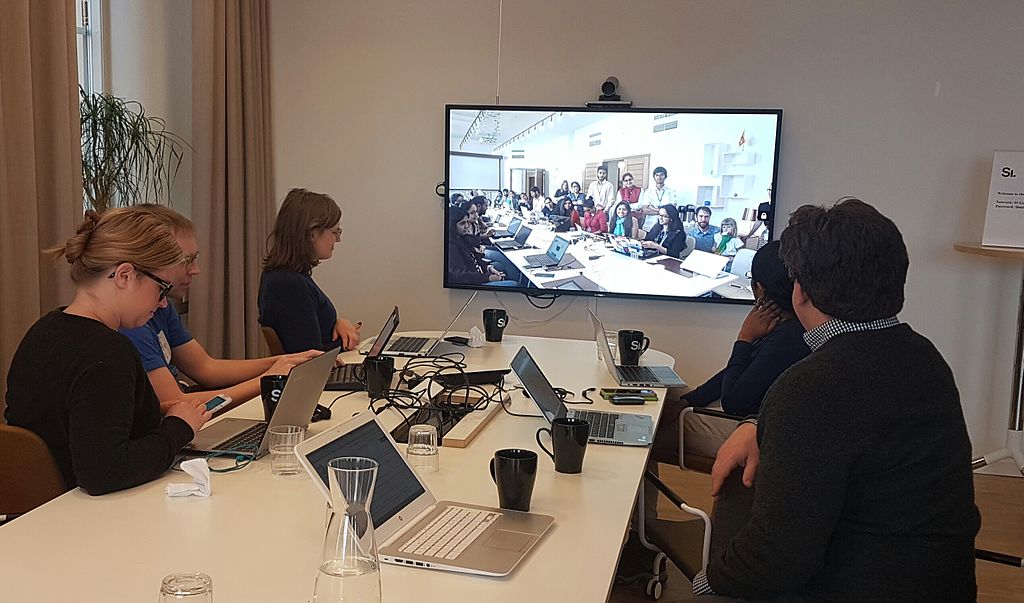 Audio/video calls for communication with other company offices or partners
Connect easily with your company offices at other locations or your partners to discuss important questions.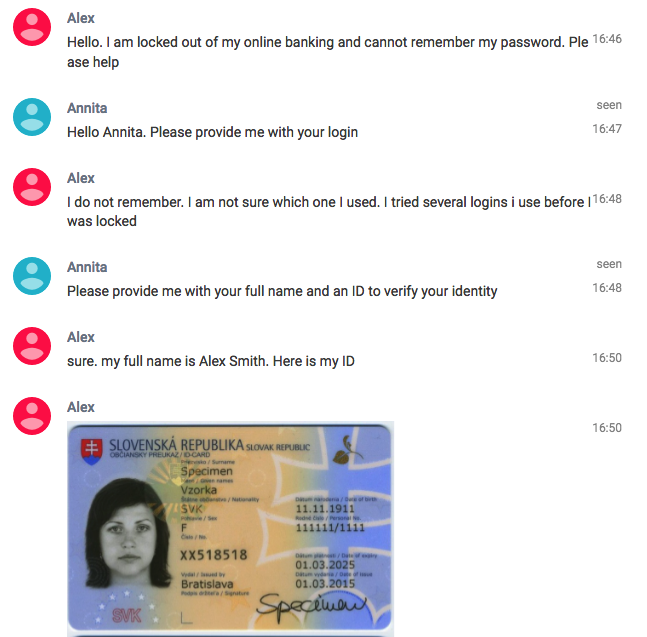 Sharing attachments
You might need to attachments feature to get a scan of documents from a customer for a verification or to pass such scans between employees.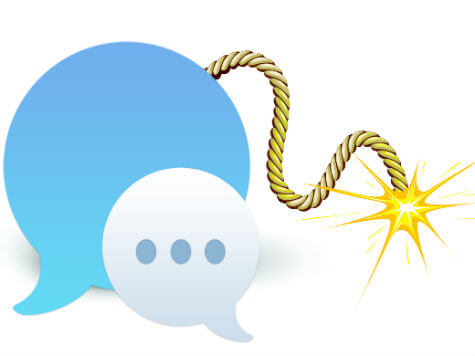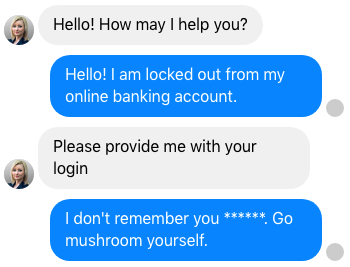 Masking bad words
Angry customers might be not always polite. In order to protect your staff from rude and arrogant people use our Trust and Safety tool to moderate chat content.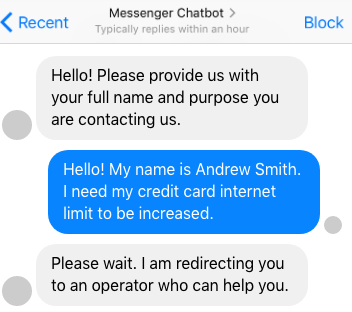 Chatbots
You can use chatbots to save your operator time for gathering initial information.